The 2020 Food Revolution
Summit is Complete.
But you're in luck.
You can listen to the hugely popular grand finale event
with John and Ocean Robbins, on replay below.
Want to own the ENTIRE Summit for life?
Get your Empowerment Package here.
Replay
(so you don't miss out!)
Day #9: Finale
Please note: The YouTube player on this page may
start with a few minutes of
music. You can skip it by using the
controls on the bottom of the player.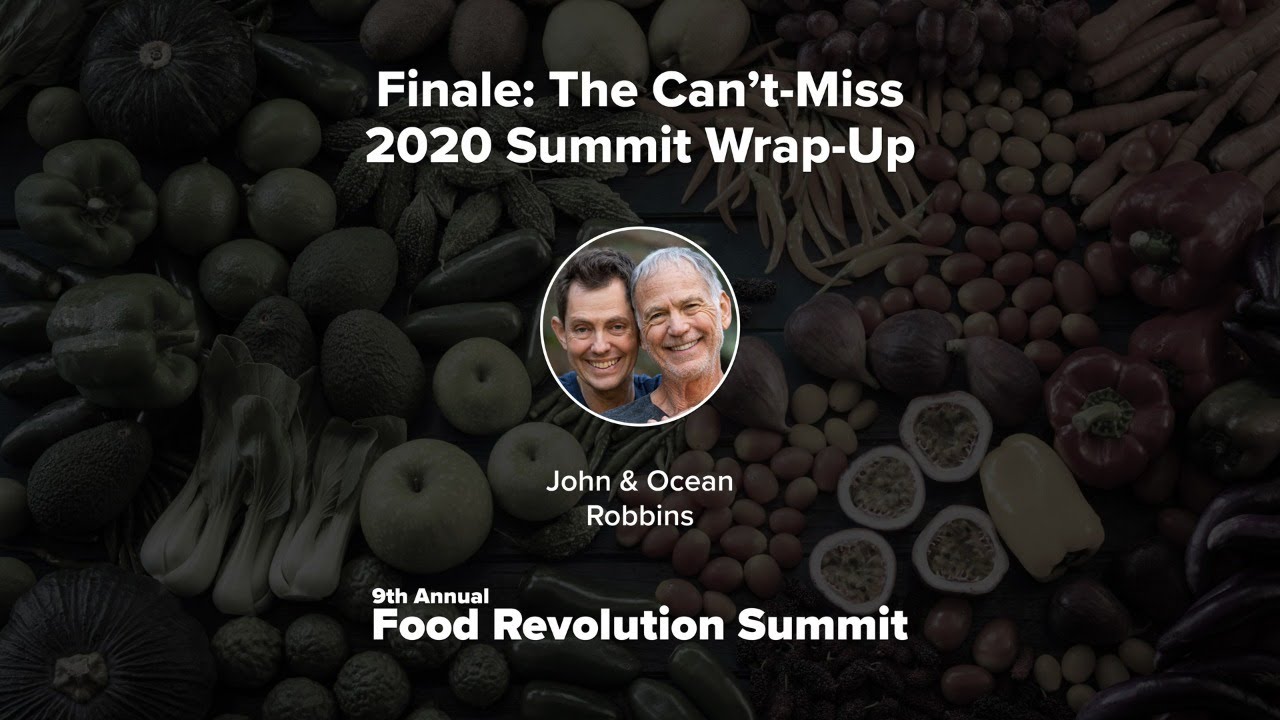 John & Ocean Robbins
Wisdom, Courage, and Truth in the Time of COVID-19
We are all greatly impacted by the coronavirus. In this powerful, hour-long wrap-up from the father-son team who've created this Summit, you'll learn the scientifically proven ways you can optimize your immune system and help your body to withstand viruses, superbugs, and pandemics — all while enhancing your joy and overall quality of life.
Don't miss a thing!
Boost your learning and accelerate
your health with the Empowerment Package.
Absorb and share all this life-changing information any time or place you want — with unlimited access to the audio files, written transcripts, and Daily Wraps.
Boost your learning with an incredible collection of free, valuable bonuses that will help you to achieve a life you love.
Invest in your health and support Food Revolution Network's mission of healthy, ethical, and sustainable food for all.
Get Your Empowerment Package Now